Why International Adoption Isn't Right For Everyone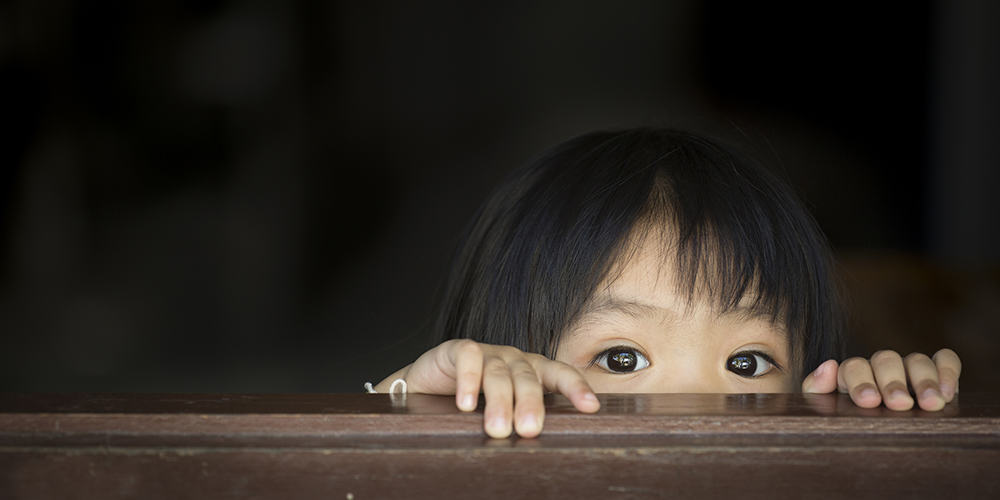 International adoption can sometimes be romanticized, or can create a savior mentality. I've often heard, "Oh, he is so lucky you saved him!" Yes, my son is blessed, but so are we! We searched the world for him; so yeah, we are lucky to have found him, but he has completed our family and saved us more so than us saving him! Adopting internationally can be scary and it isn't for everyone. When we adopted from Russia we thought we were prepared for what was coming. We were adventurous, loved to travel, and wanted a time frame for our first adoption situation. We had no idea the level of trust, the physical toll, the mental exhaustion, and ultimately the unknown changes that were ahead! Here are a few reasons why international adoption needs a lot of consideration before diving in.
International Adoption Involves a Lot of Trust 
Trusting complete strangers is a huge part of international adoption. Paying thousands of dollars in agency fees doesn't sound appealing to anyone, but when you get in your chosen country, and have to carry thousands of dollars in cash to hand over to a stranger, you really hope it's going to a good cause and not just being pocketed. Writing the checks to our agency didn't seem half as bad. We had to have total trust in our agency and the adoption professional they sent to take care of us. We also knew when traveling abroad, we would have to trust our agency to arrange the transportation and all of our translating.
Thankfully, we had a wonderful agency that by the third trip we were quite comfortable that there would always be someone waiting for us at the airports or hotels. But, at first it was very scary to walk off a plane in the St. Petersburg, Russia International Airport. All we could do was hope someone was there to take us to a completely different domestic airport to catch our next flight! Not knowing the language and more surprising how to read the language put us at a huge disadvantage. We felt like little kids before learning to read!
International Adoption Involves Travel (Duh)
The trust factor we could work on and see that we had chosen the right agency. We could do nothing about how hard the traveling was on our bodies. Traveling through time zones, lay overs in different countries, trying to sleep on and off the planes, jet lag; these are all just words until you experience them.
On our third trip, my husband had a simple cold before we left, but after traveling it compounded and made for a miserable trip! While in Russia the time difference was 12-14 hours. That meant we were wide awake in the middle of the night, and running on excitement and adrenaline during the day. Not to mention the worry that comes with making sure you always have your passports, following all the rules so not to offend anyone, or the possibility of getting thrown in jail!
Most countries require you to travel at least once. You need to be prepared to be physically capable enough to handle the travel international adoption will bring. We made these trips four times due to some unforeseen problems that not everyone will face, but everyone should be prepared for.
Why International Adoption Risks the Unknown
We chose an international adoption because we liked many options it could offer, a timeline being one of them. We knew the risks of changes short notice, but never thought we could be affected. After making our first trip to meet our sibling referral, signing the papers to adopt our kids, and two days before making our second trip, we got a phone call that changed everything.
The aunt of our children, who had never visited them before, had been contacted and she wanted to keep them. Devastated is an understatement. Being mentally prepared and strong enough to handle the unknown is a must for at least one of the adopting parents. My husband helped me pull myself back together to make that next trip. Meeting our little man was such a blessing after the unknown of traveling back with no solution to losing our first kids. Leaving our kids every time in the orphanage, until we returned, was also so hard. I knew it was part of the process, but it didn't make it any easier. All I wanted to do was take them home that moment and love on them.
No, international adoption isn't for everyone, but neither is parenthood. It will come with a lot of ups and downs, but if you can mentally and physically handle whatever international adoption could bring it is totally worth it! I wouldn't trade our experiences or my boy for anything in the world! 
If you are interested in beginning a foreign adoption, visit Adoption.com/international for guidance.
Samantha Morgan is a two-time adoptive mom and infertility survivor. Experienced in international and domestic adoption, Samantha loves sharing her motherhood story and experiences to help others find hope in their journey. Founder of Rush to Hope Ministries, she strives to build connections between people with similar paths so no one has to walk alone. You can read more from Samantha or get connected at RushtoHopeMinistries.com.